Decorative swords and daggers, replica and fantasy weaponry of the brands Marto, Cas Hanwei, Gladius and Haller
Historical replica Knights swords, Musketeer rapiers, Officers sabres and fantasy daggers, for decoration or fantasy purposes, from the Brands Marto, Cas Hanwei, Gladius and Haller, such as Freemasons sword, Excalibur, Robin Hood, Templer, Edward of Woodstock, Pirates cutlass and more.
Also in the catalogue "Historical weaponry" shields, helmets, Armour, chainmail, sword carriers or baldrics, Asian weapons like katanas, tanto's, helmets, clothing etc..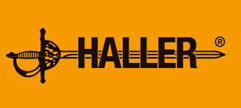 Notice: Some items presented here may be restricted or prohibited in certain areas and/or countries.
Please check with your local law enforcement authorities and customs agents.
Pirates Cave will not be responsible for any items seized or confiscated.
Pirates Cave does not sell all articles shown in some catalogs. Some are forbidden to sell in the Netherlands
For packages above 1 meter (39,37 Inch) in length, we have to adjust the shipping costs for some Countries afterwards.
You will receive message about this by e-mail, if this is the case for your country you live in.
(Do not worry for too high shipping costs and that you are stuck on it. You can always cancel your order).

Pirates Cave can not be held responsible for any damages or injuries caused by use of weapons bought at Pirates Cave. Use of arms is entirely at your own risk.
Some pictures can reflect the colours of the articles not quite correctly in comparison of the real article, also depending on the view on everyone's screen.
Below 3 PDF Catalogs. Just click on each to download or look in to it.
We do not take orders from these catalogs below 50 Euro. (This to ensure cost-effective purchases from wholesalers)

If you want to place an order out of a catalog, or you have a question, just e-mail us; sales@pirates-cave.com