Historical and fantasy clothing and accessories at Pirates Cave.
You are re-enactor or you're interested in LARP? You work for an entertainment company and you are searching for historical or fantasy clothing like a Pirate or Musketeer coat, Medieval or Western shirt, A Victorian trouser or Western waistcoat?
Or do you just need some accessories, like a top hat, a bowler, medieval head wear, or a flintlock pistol or rifle, a Seagurd dagger or a Sabre?
Or do you have your own weaponry, but still need a leather baldric, leather belt or nice quality leather shoes or boots?
Well you do not have to search anymore, because you might find it here.
The colour options of each article are mentioned in each description, just choose the desired colour!
* All prices are shown included 21% VAT.
* * All foreign customers outside the European Union (EU), wil be automaticly charged without Dutch VAT
* * * Intra-community transactions Vat 0% For foreign Companies inside the EU, buying for it's own business with valid VAT number.
For mor information see our Info in the footer.
In our Period Clothing section, you can find f.e.:

Medieval, fantasy, folk and LARP clothing like cloaks and hoods, shirts, bodices, jackets, skirts, dresses, pants and gambesons.
A line of Medieval, fantasy, Sheriff of Nottingham inspired waistcoats and wraps.
A line of Medieval, fantasy, Beowulf and Grendel, inspired wraps in many colours and fabrics.
A line of Medieval, fantasy, Mists of Avalon inspired dresses, waistcoats, cloaks and hoods
For the knights we have tunics, coats of armor (surcoats) and jerkins.

Renaissance clothing like capes shirts and doublets.
A line of Renaissance cloaks and doublets inspired by Shakespeare in Love, The Tudors, Dangerous Beauty inspired and more movies.

Baroque Pirate clothing like breeches, pants, Pirate Captain coats, waistcoats, shirts, Elizabeth Swann (Pirates of the Carribean) inspired waistcoats.

19th Century Victorian and fantasy Steampunk articles like vests, gilets, waistcoats and tailcoats.
3-part ladies costume sets, Dickens / Victorian / Steampunk inspired, containing skirt, sash, belt or cincher and waistcoat, capelet or bolero.
A line of Civil War, Dickens / Victorian style cloaks and capelets (capes) in many colours.
A line of Sweeney Todd inspired waistcoats
A line of Steampunk, Victorian, Gipsy, Mad Hatter and Old West inspired waistcoats

Further also some Dark Wear or Gothic clothing like coats, jackets and shirts, Hussar jackets, Military jackets, tops, vests, spencers, sweaters, movie inspired clothing.
and much more ......

** In our Clothing crochet or knitted section, you can find f.e.: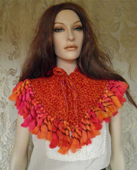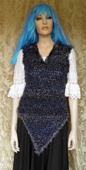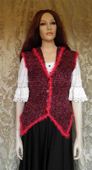 Fantasy capelets, sweaters, vests and spencers: NOW on SALE!
and much more .....

** In our Hats and wigs section, you can find f.e.: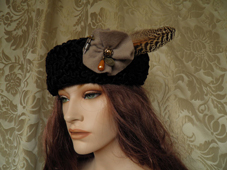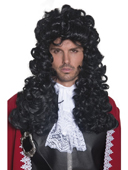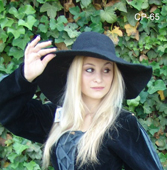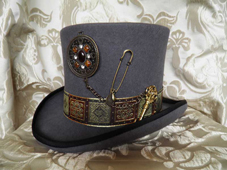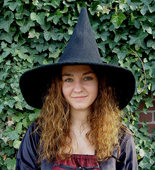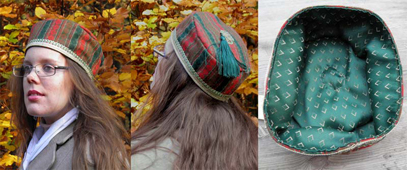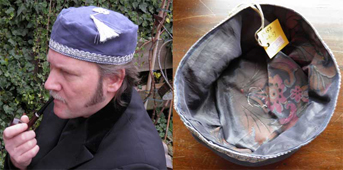 Medieval wool hats and ladies bonnets, berets without feathers.
Renaissance and folklore hats, Musketeer, berets with feathers.
Baroque Pirate tricorn hats.
Victorian and Folk smoking hats, Steampunk bowlers, Old Western new and antique hats like top hats, bowlers, antique ladies hats, smoking hats in many fabrics and colours.
Fantasy witch and wizard hats like Dumbledoors smoking hat and Gandalf the grey wool wizard hat, crochet or knitted hats like fairy- gnome- pixie- pumpkin hats
Fantasy wigs like indian, pirate or Baroque, grandma and Mozart wigs.
and much more ......

** In our Accessories section, you can find f.e.: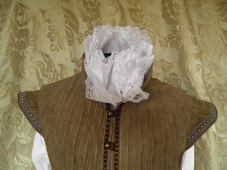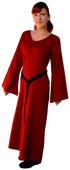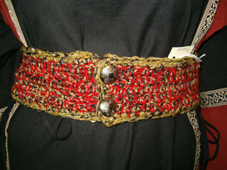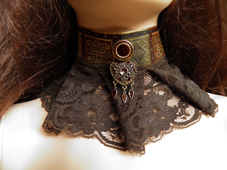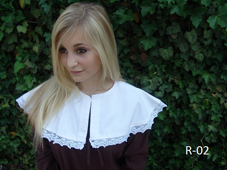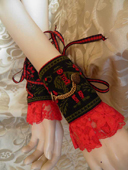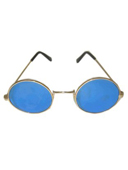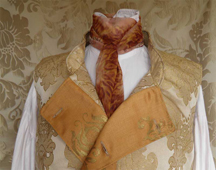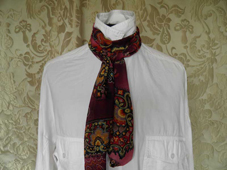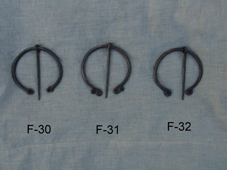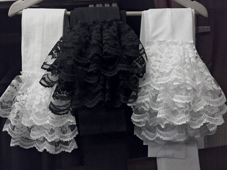 Medieval collars, cloak pins.
Renaissance collars, jabots and cravats.
Baroque boot tops, bandanas, jabots and cravats.
Victorian Steampunk glasses and hat pins, Steampunk chokers and cuffs, Steampunk (Old West) jabots and cravats in many colours and fabrics.
Fantasy Mad Hatter hat pins, fantasy crochet or knitted pixie pouches, pixie armwarmers, pixie capelets and belts.
All knitted and crochet articles are NOW on SALE!
and much more .....


** In our Children clothing section, you can find f.e.: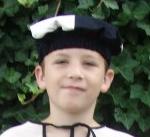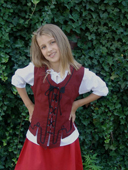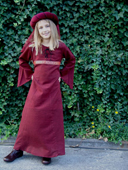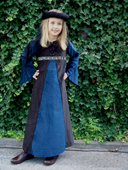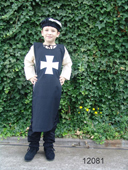 Historic Medieval quality children's clothing or stage clothing such as dresses, skirts, trousers, cloaks, tunics, tops, shirts and bodices, for boys and girls, in various colours and usually made of cotton or velvet, also berets as headwear.
Theatre clothing for roleplay, fantasy fairs, theatre, theme parties or quality clothing for Carnival, but can also be used as circus clothing.
and more....

** In our Leather articles section, you will find: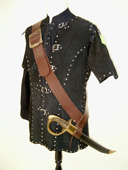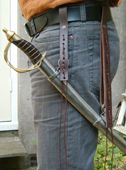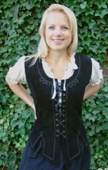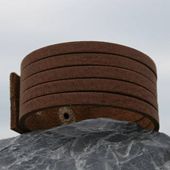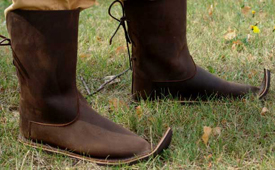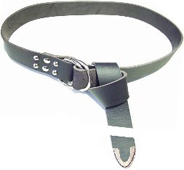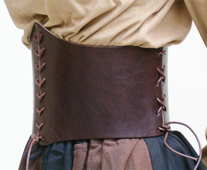 Medieval and fantasy leather jerkin, tunic, hoods, coat, vest, bodice, leather boots and shoes, leather bracers and wristcuffs, belts and bags, Roman boots and shoes
Renaissance leather boots, dagger / sword carriers
Baroque leather boots, baldrics or dagger / sword carriers
Victorian leather sword carriers
And of course for all periods good quality pouches in several colours

All articles for re-enactment, LARP, theatre or fantasy events.
and more ......

** In our Weaponry section, you can find f.e.: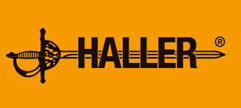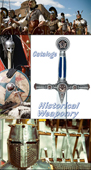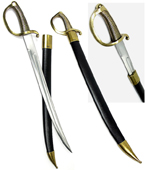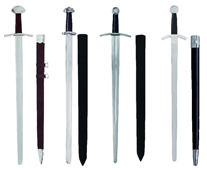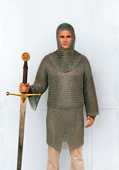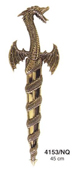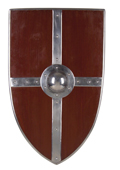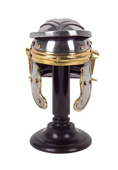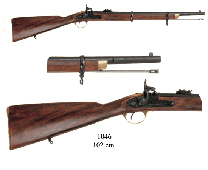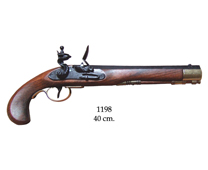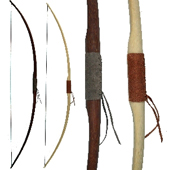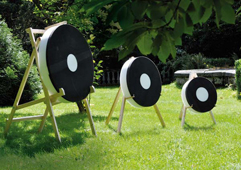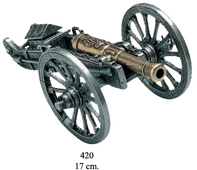 Replicas and fantasy weaponry for decoration but also for battle (battle ready).
For decoration, fantasy fairs or re-enactment, we have fine Denix pistols and rifles from the 19th and 18th Century, made from real wood, iron and cast iron.
Swords and Renaissance rapiers for Kings, Knights, Freemason (freemasonry), Musketeers and Pirates, but also Militairy Officer sabres from the American civil War era and briquet sabres are for sale at Pirates Cave.
Medieval and fantasy daggers, letter openers and crossbows, bows, arrows and accessories, shields, chainmail, Roman and Medieval swords, helmets and more armoury, decorative cannons, Indiana Jones whips, halberts, axes, powder flasks, sherif and marshal badges, pirate pouch with coins.
Of the Brands: Denix, Marto, Cas Hanwei, Gladius, Urs Velunt battle ready, Haller and Bows by Beier.
and more ......

** In our Fancy dress section, you can find: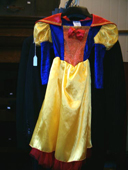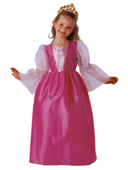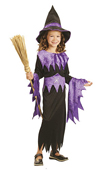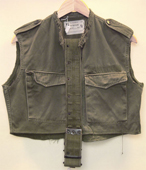 Carnaval costumes and childrens fantasy clothing, like Witches, cowboys, Indians, musketeers, princesses, Village People characters, army.
and more...


** In our Decoration section, you can find f.e.: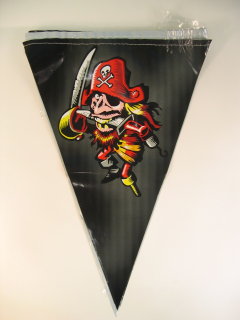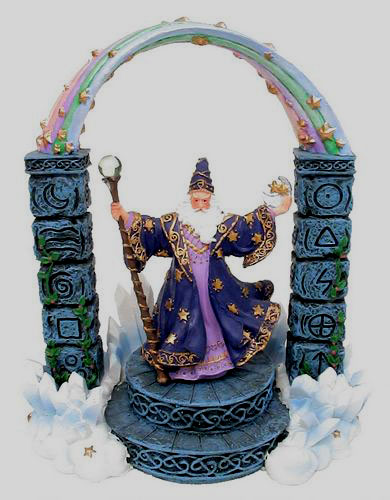 Nautical gifts, witch dolls, skeleton dolls, big spiders and bats. A bat is made of soft foam and the big black spider is real scary. Each leg can be bend like you want.
Small figurines like a gnome, a witch, a pirate, a wizard, skeletons and fairies.
Halloween, princess and pirate theme party decorations like flag pirate lines, balloones, witch cauldron, thunderlight, spooky shadows
and more ......
The figurines like the witches, wizzards and pirates can vary from about 10 to 30 cm.
** In our Toys section, you can find: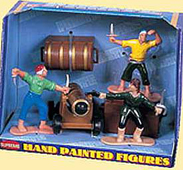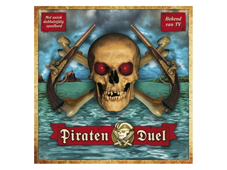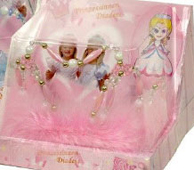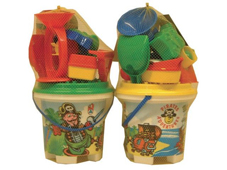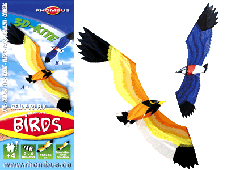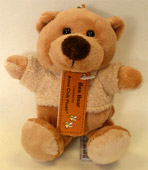 Pirate toys like stampsets, telescope, pistols, pirate beach play sets, pirate dols, Board game Pirate Duel, Hooks hook, pirate play sets and more.
Fantasy toys like a knights sword and shield, indian dagger, indian pipe, indian breastplate, shot gun and ammorces, foam axes, books and stickers and tattoos for children.
and more ......


** In our Link partners section you can find all kind of links to f.e.:
All kind of Pirate links, Bands and other music makers, Fantasy links, shooting links, LARP links, Re-enactment links and a section for all kind of links (don't mis this link section)!
Beneath all these links you can find information and links about faires and festivals.

Pirates Cave, the place to dream away!
Do take notice of;
Some pictures can reflect the colours of the articles not quite correctly in comparison of the real article, also depending on the view on everyone's screen.