About us, Pirates Cave
We want to introduce ourselves.

Tom & Stezi Smits
Pirates Cave
Nijmegen - Holland

Pirates Cave since December 2005

Internet sales Worldwide!
Pirate, Dickens, Victorian, Gothic, Steampunk, Baroque, Renaissance, Pixie, Fantasy, LARP, Theatre, Musketeer, Movie and Medieval clothing, leather, hats, weaponry, toys, decorations and accessories at Pirates Cave

We are established in the oldest city of Holland. A city with a rich history, but unfortunately much is destroyed during World War 2. In and around Nijmegen is a lot to see and do for tourists. Grote Markt, de Waalkade, Koningsplein en de Molenstraat are well known for it's beauty, shops, pubs and restaurants.
As a tourist you have to visit: Grote Markt, Kronenburger Park, Valkhof Park (no picture) and of course the City Hall.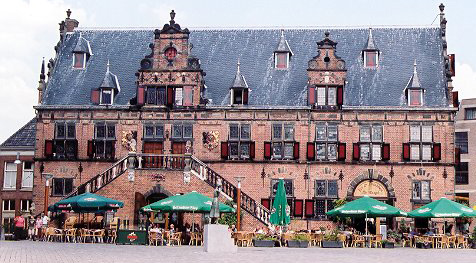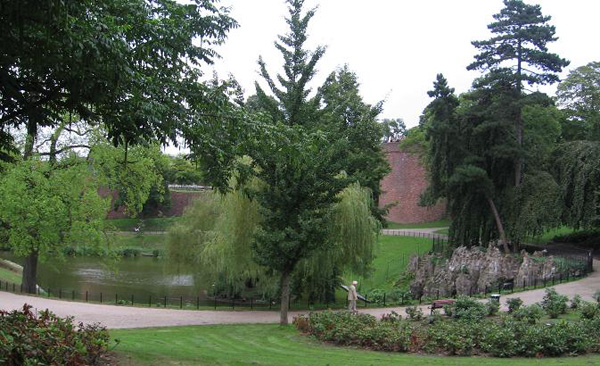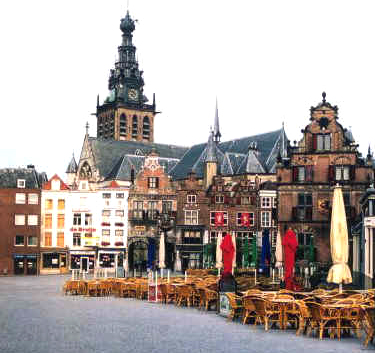 Nijmegen is surrounded by very different landscapes;
Municipal: The city itself and living areas.
Rustic: The Betuwe with Medieval castle Doornenburg, where the movie Floris was filmed.
Polder land: de Ooij, North-East close to Nijmegen.
Hills: Beek - Ubbergen - Berg en Dal. It's a little bit like England or the Eifel in Germany.
Woods: East- and South-East Nijmegen, kilometers of woods, all the way to for instance. Groesbeek, to Berg en Dal - Beek and to Ubbergen.
Nijmegen and surroundings, an area to take walks and to be proud of.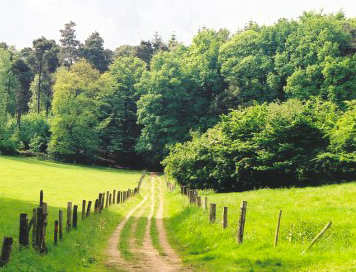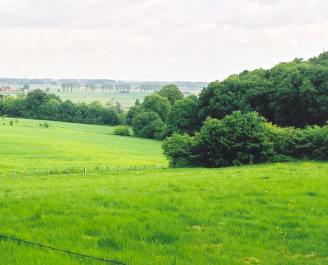 More Nijmegen on: http://en.wikipedia.org/wiki/Nijmegen
| | |
| --- | --- |
| Concerning re-enactment there is a Medieval event every year, organized by Gebroeders van Limburg | |
| | |
| --- | --- |
| | Also in the Roman field there are several activities in and around Nijmegen. |
| | |
| --- | --- |
| Langenort (swordfight society) is based in Nijmegen. | |
| | |
| --- | --- |
| | There are 2 LARP schools from Draconis One in Middelburg (Zeeland) and one in Nijmegen (Gelderland) |
| | |
| --- | --- |
| LARP society Arcana settled in Rotterdam. | |

We are enthusiastic concerning the historical fantasy world and we hope the inhabitants of the Eastern part of our country will share our enthusiasm also.

We started Pirates Cave in December 2005.

Because of interest in history, fantasy and reenactment the idea was born to start something for ourselves. Since the day we started (mid 2005), we daily work late hours.

Even now we invest as much time as possible in our enterprise. We want to grow and on the other hand we love what we do. We are searching for new ideas constantly, particularly for clothing and accessories. We adjust standard clothing, but we also started with creating leather articles. We also started to create Victorian and Dickens cloaks, Dickens capelets and pirate Baroque coats. Now followed with Mad Hatter inspired adjusted jackets and shirts (female), Mad Hatter Steampunk hat pins, Viking Beowulf and Grendel inspired wraps and waistcoats, Robin Hood inspired adjusted shirts, Steampunk waistcoats, jabots in all styles, The Tudors doublets and cloaks, pirate waistcoats, Sheriff of Nottingham wraps and waistcoats, Sweeney Todd inspired waistcoats, Bandidas Mad Hatter inspired waistcoats (female), Steampunk Old West inspired waistcoats, and Mad Hatter Gipsy inspired waistcoats. This will be more in the future!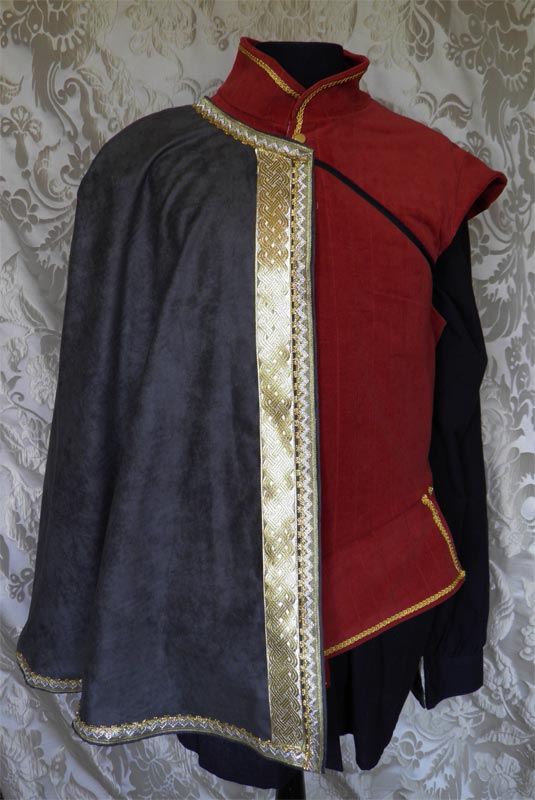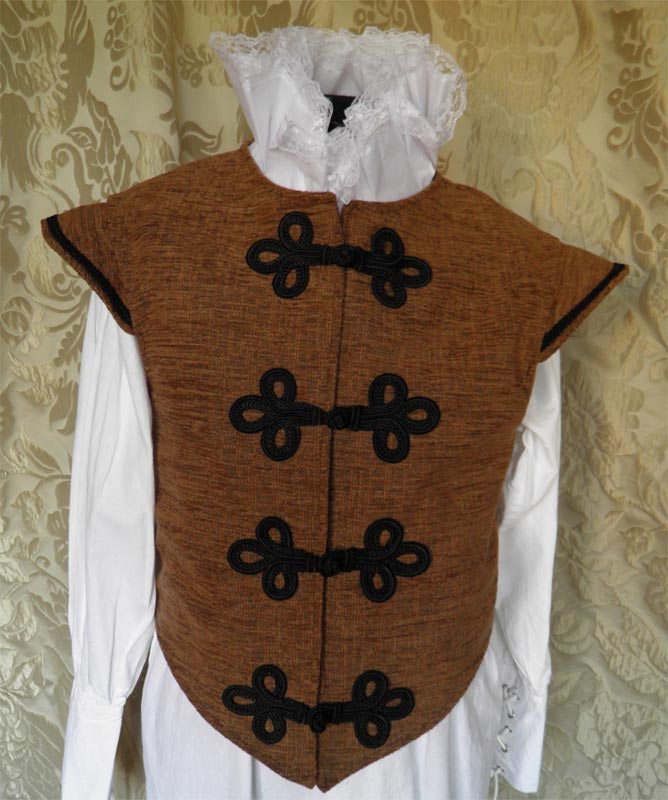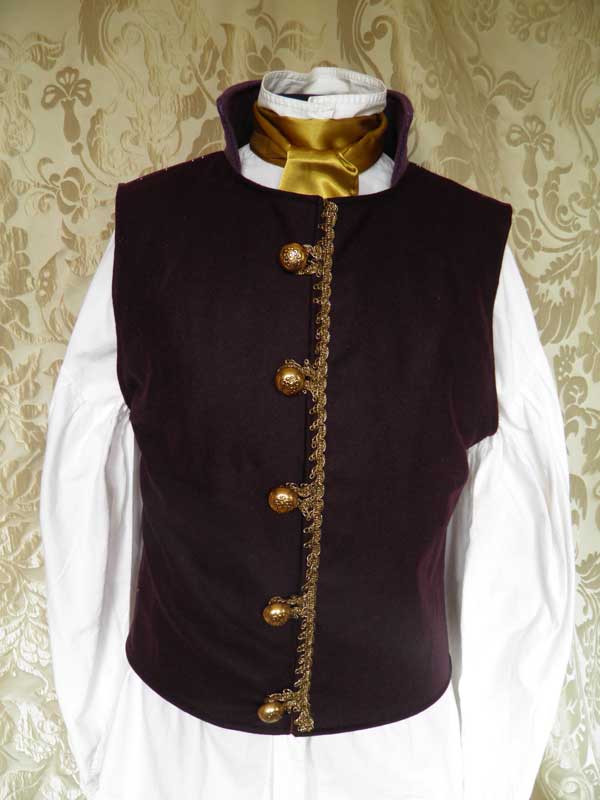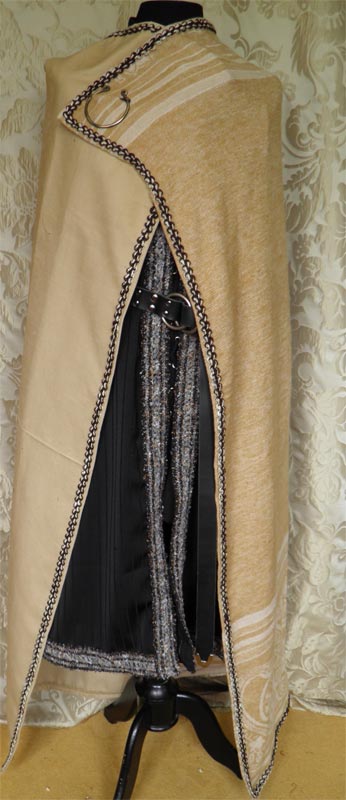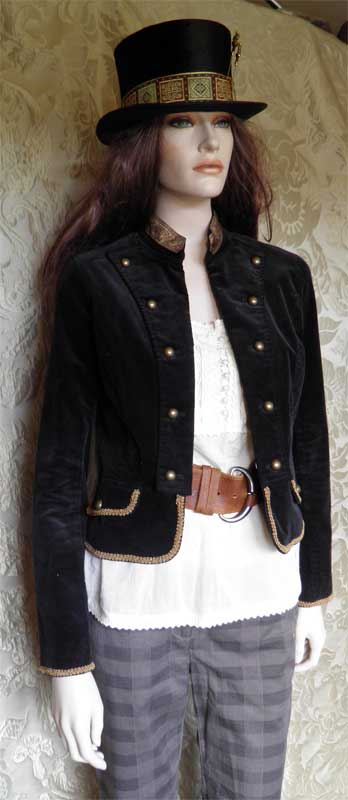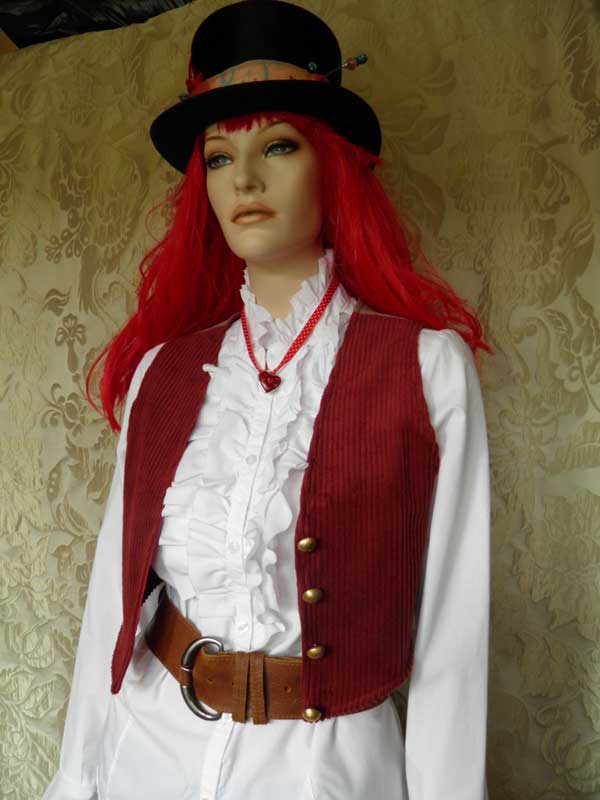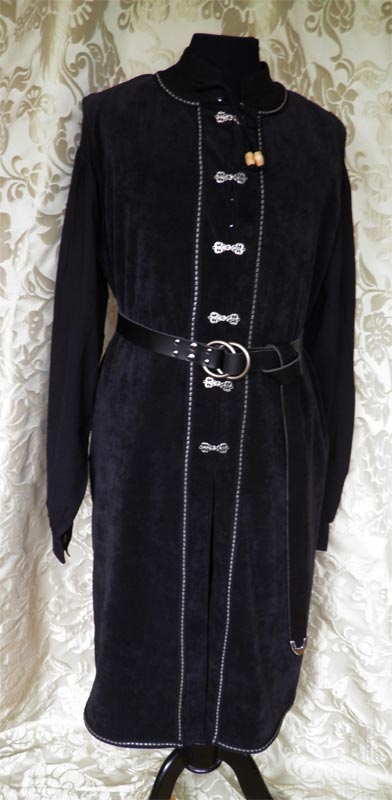 Our goal:
When it's up to us, we want to expand in the most possible ways, concerning clothing and accessories. We can't do this all by ourselves, of course.
We need you, the customer!

We would appreciate if customers would share their ideas and wishes with us. In this way we could try to be of service in the future.
If you give us the chance, then we do everything that's in our power to provide an excellent service.


| | |
| --- | --- |
| f.e. Baldrics made by Pirates Cave, in quality leather, at least 3 mm thick, in brown or black | |
You might be interested in our products.
Possible buyers are: entertainers, entertainment companies, actors, re-enactors, LARP, swordfighters, knights, music bands, singers, Theme parks, fantasy fair visitors, theme party players, collectors of certain articles, adults and children, etc.
Maybe we could be of service. We aim to deliver the highest quality we can find or make our selves. Are you f.e. looking for costumes to dress up as a pirate, you can choose in exclusive designs!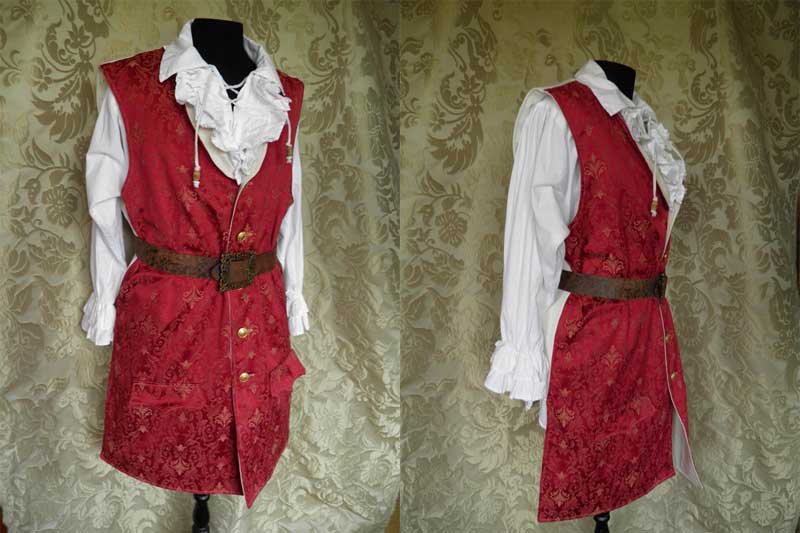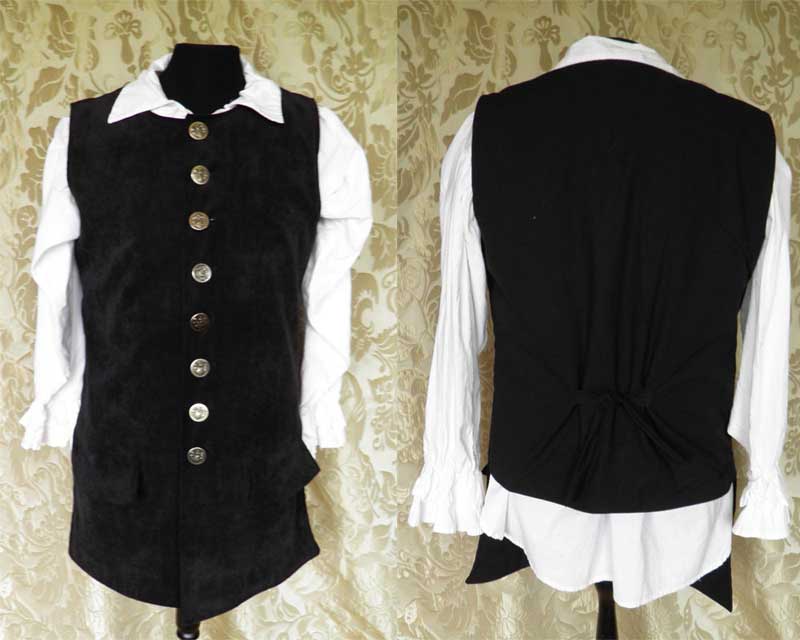 | | |
| --- | --- |
| We started our own line in cloaks (f.e. Dickens style - with 2 capelets and with or without hood, for men and women). Each one unique in fabric and/or design! | |
Discount in large quantity can be discussed. If you need some articles from Pirates Cave, it's best to contact us as soon as possible, to give us the time we need.

You can see or read about satisfied customers here: Happy customers

An order in our internet shop is only final, when we've received your payment. So, when you've ordered and you're in the shopping basket, you still can change item quantity or delete item(s). Also you can view the shipping costs and the final amount you have to pay for the order.

ALL ARTICLES ARE SHOWN INCLUDED 21% DUTCH VAT.
CUSTOMERS ORDERING FROM OUTSIDE THE EUROPEAN COUNTRIES DO NOT HAVE TO PAY THE DUTCH VAT.

DURING THE PAYMENT / REGISTER PROCEDURE, THE TOTAL PRICE WILL BE RECALCULATED AFTER FILLING IN YOUR COUNTRY.
IF LIVING OUTSIDE, THE TOTAL PRICE WILL BE WITHOUT VAT.
For information about VAT (0% or 21%), you can look into our info: and:

http://www.pirates-cave.com/VAT%200%20or%2019%20percent%20at%20Pirates%20Cave.htm

Our products:
Historical clothing, f.e. Medieval, Renaissance, Baroque, Victorian, Dickens, and pirate. Fantasy clothing f.e. Mad Hatter, Steampunk, pixie, Dumbledore (hats) and witch and wizard hats. With some Baroque pieces we are unique in Holland. Did you know a pirate is dressed mostly in Baroque clothing or late Renaissance?
Of course we also have the accessories, belonging to these clothing; weaponry, belts, baldrics, pouches, hats, wigs, boots and shoes (merely by order), some display props, like f.e. life size pirates.
We also have some nice articles for presents, like pirate themed, Halloween themed, figurines, party supplies, toys, fancy dress for children, nautical items like scale ships, horns and bells, but also antique and new top hats, bowlers and antique ladies hats (Steampunk) are to be found at our shop.

We are always searching for companies to exchange links.

Are you already interested, just take a peak in our internet shop.

Note:

We have a lot in stock, but not all. That would be too much.
Items not in stock, generally can be ordered and be delivered to us within 4 days. Some other articles do have a longer delivery time. This is mentioned in the descriptions.

You can always e-mail sales@pirates-cave.com
7 Days a week we try to answer our emails.

Tip:
Also browse our movie costumes section. There are lots of pages, dedicated to movie pictures, to show how historical costumes and jabots, neckties and cravats were worn in earlier days.

Well, after a long story, maybe goodbye!

Best regards,

Tom & Stezi Smits
Pirates Cave
Nijmegen (the Netherlands)

Pirates Cave, the place to dream away!